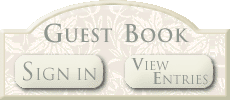 Madelynn was an inspiration to all who knew her.  This beautiful little girl with curls in her blonde hair, unforgettable chubby cheeks, and big blue eyes amazed the doctors during everyday of her short life.  Madelynn was born with 10 different congenital heart defects, because Madelynn was born with no spleen,  a heart transplant was not an option for this sweet little girl.  Her heart needed to be totally recontructed with a number of open heart surgeries.  In July of 2001, when Madelynn was just 15 months old, she entered the hospital for her 2nd open heart in the series of sugeries, but she never made it home.   Madelynn's Mommy, Melissa, is keeping Madelynn's memory alive while raising funds to support research for Congenital Heart defects through the 
American Heart Association's, Legacy Of Life Endowment.
With the help of Madelynn's mommy (
Melissa Brown St. John
)
,
 Angie Brooks
, and the Recchia family, the American Heart Association's, Laurie Loughridge, has started the Legacy Of Life Endowment for research in congenital heart defects.
For more information on the Legacy of Life or to obtain Legacy Of Life brochures, please contact
 Susan Cahoon
 at the American Heart Association by e-mail or call 1-800-331-6889/1-925-835-3300.
~The Legacy Of LIfe has a goal to create a $1 million perpetual funding source for congenital heart defect research.

~100% of the gifts designated to this endowment will be restricted to congenital heart defect research.  No funds will be used for general overhead or fundraising costs.

~ Interest earned through the endowment will be used to fund congenital heart defect-specific research.  Research grants will be awarded annually into perpetuity.

~ The Legacy Of Life cannot name any research projects nor can it choose to fund any research study not previously approved by the American Heart Association.

~ The Endowment is housed and administered by the American Heart Association's Midwest Affiliate.  Grants, however, will be made nationally.

~ The American Heart Association, Midwest Affiliate will actively raise funds for this endowment.

To contribute to the Legacy Of Life Endowment and truly be a integral  part of improving the lives of children with congenital heart defects send your tax deductible donation to:

Legacy Of Life

American Heart Association

208 South LaSalle Street

Suite 900

Chicago, IL  60604

Legacy Of Life

Make Checks payable to the American Heart Association, memo ~ Legacy Of Life.

You can also help to support the Legacy of Life by contacting the American Heart Association in Chicago (1-800-677-5481 or 1-312-346-4675). to leave YOUR legacy of life in your last will and testament.

Congenital heart defect (CHD) facts:

1.  CHD's are the #1 birth defect in the U.S

2.  It is estimated that 40,000 babies are born each year with some form of CHD.

3.  1 in every 100 babies are born with a CHD, 1 in 10  of these babies are born with a fatal defect, (in comparison to Down Syndrome 1 in every 900 births).

4.  Although nearly twice as many children die each year from congenital heart disease compared with childhood cancers, funding for pediatric cancer research is five times higher than for CHD.

5.  Congenital heart defects are the #1 cause of birth related infant deaths..

Madelynn and her big brother Austin

I wish I could have met her, I wish I could have seen those beautiful curls in person rather than just pictures, I wish there was something more I could do.

Disclaimer:

Nothing found on this site should be taken as medical advice.  Always consult your/your childs doctor with any questions.

You are visitor number                               

Please sign our guest book and let us know you stopped by.

Endowment for Congenital Heart Defect Research

    Housed by the American Heart Association